"Client Name" Performance Reports
ACCOUNT DOWNLOAD PAGE
---
| | |
| --- | --- |
| January 2001 | January 2000 |
| | February 2000 |
| | March 2000 |
| | April 2000 |
| | May 2000 |
| | June 2000 |
| | July 2000 |
| | August 2000 |
| | September 2000 |
| | October 2000 |
| | November 2000 |
| | December 2000 |
Elliott Affiliates, Ltd. provides comprehensive janitorial benchmarking services for real estate facilities. The firm serves benchmarking clients by adding value to their self evaluation and outsourcing decisions by providing comparative information about the facility's performance in four areas:

Cleanliness quality
Customer satisfaction
Best practice operations
Financial comparison

Both in terms of scope and quality of information, the Elliott benchmarking report provides solid data for effective decision making.

Cleanliness quality

Client facilities are inspected to identify the number and type of cleanliness defects present. This information is analyzed using Elliott's proprietary model and reviewed by our benchmark team.

Summary cleanliness information is compared to Elliott's database of millions of square feet benchmarked. Gap analysis highlights any available performance opportunity.

The information provided is a tool for process improvement and contract management that can be used to achieve increased building cleanliness.

Customer satisfaction

During the Elliott inspection process, building occupants are randomly surveyed regarding their perceptions about cleanliness. We also utilize e-mail, fax, and phone surveys to solicit customer feedback. This information is analyzed and summarized using the Elliott model.

Customer satisfaction information is compared to other customer benchmarks, and to national or regional standards for the type of building. Gap analysis highlights any opportunity to improve customer satisfaction.

Operational performance

World class performance only happens when world class people are using world class systems. This certainly applies to janitorial services.

Elliott personnel will evaluate the capability of on-site janitorial managers, equipment, and systems. We also review the adequacy of current cleaning staff levels by looking at productivity.

Operational information is compared to our standards of best practice systems. Using this information, cleaning managers can improve systems to achieve better performance.

Financial performance

Client and contractor financial information is collected and compared to local and national benchmarks. A cost per square foot measure is used for comparison purposes.

Industry-specific databases are utilized for comparison, along with Elliott's database of client costs. Finally, a reality check with other local janitorial contractors is done.

The information provided will identify above (or below) market costs and will highlight any potential for savings.

Key questions answered by benchmarking

Am I getting the cleanliness I'm paying for?
How can I improve cleanliness performance and customer satisfaction with janitorial services?
How can I help my contractor improve their operations to gain better performance?
How do I rate in comparison to local and national benchmarks for performance?
Should I re-bid my janitorial contract?
What should I expect to pay for janitorial services, given the market today? Am I paying too much?
Do I have too many (or too few) cleaning people?
Elliott Affiliates, Ltd. provides it's clients with highly focused outsourcing and consulting services designed to assure that the outsourcing effort is implemented in a manner consistent with the client's strategic, operational, and financial goals.

In support of these goals, Elliott fine-tunes a model that has withstood the scrutiny of hundreds of clients and contractors. This model includes the following elements:

Performance Standards
Scope of work and contract
Bid conference
Proposal evaluation
Final Project Report

Each of these elements is customized to ensure compatibility with the unique culture of every client.

Elliott is proud to have worked with some of the premier institutions, corporations, and facilities management organizations throughout the United States.

Performance Standards

The Elliott team assists client management staff to clarify and develop an optimal outsourcing strategy that integrates with broader client business and financial objectives.

Through benchmarking, focus groups, and/or client strategic plans, performance standards are documented and serve as the foundation of the service contract.

These standards help our clients enhance the efficiency and effectiveness of their outsourcing effort while increasing the value received from the contractor.

Scope of Work & Contract

Beyond performance standards, building statistics and contractor accountability must be established for those activities and responsibilities considered important to client success. These are developed to ensure the scope of work and contract documents are compatible with the client's business culture and strategic goals.

As a result of hundreds of client and legal reviews of the Elliott scope of work and contract, we have an extensive library of alternatives available to our clients.

Bid Conference

Elliott Affiliates had participated in and facilitated hundreds of client bid conferences. We use this extensive experience to ensure that attendees are fully informed and client objectives are clearly understood. Proposal submission requirements are discussed and submission "tips" are provided to assist contractors in providing the most complete and valuable information they can for client decision making. This preparation by the client-Elliott team ensures a successful bid conference event.

Proposal Evaluation

The best people, with the best systems at the best price is the best choice for a service contractor.

The Elliott evaluation model is a double-blind, scale rated matrix process. This method ensures a fair, bias-free comparison of alternative proposals. The results provide clear documentation of the strengths and weaknesses of each proposal, and the rationale for choosing the selected contractor.

Reference site visits and final contractor interviews complete the evaluation process. With this information, a fully informed and thoroughly documented decision is made.

Final Project Report

At the conclusion of the evaluation process, Elliott Affiliates prepares a summary project report of the steps taken and evaluation ratings assigned at each step of the proposal evaluation. This report provides supporting documentation for the recommendation to reward the contract.

From it's library, Elliott will make available to the client terms and conditions and contract documents.

With the final project report, the outsourcing phase of the performance management process is concluded.

Key Questions Answered by Outsourcing

How do I define and manage performance?
What cleaning standard do my customers want?
How do I objectively and accurately evaluate alternative proposals?
Which contractor has the best cleaning processes?
Will senior management approve my contract award recommendation?
Am I going to pay below market prices for janitorial services?
How do I know my scope of work and other contract documents are effective?
The only way to know if your strategic goals are being met is to have accurate, clear, and practical information about performance. Once that information is available, decisions can be made and actions can be taken.

For example, Elliott Affiliates has an enviable record of improving client janitorial performance, often doubling cleanliness and customer satisfaction. Our performance-driven system of improvement incorporates the following activities:

Defect-based inspection
Data analysis
Information sharing and reporting
Operations and process improvement

Through these activities the Elliott team seeks to identify and enhance contractor systems to meet and exceed client expectations. The result of this effort is greater value through ever increasing cleanliness quality and customer satisfaction at a fixed cost.

DEFECT-BASED ITEM INSPECTION

Independent, third party inspection is the most accurate and objective method of measuring performance for any vendor. Elliott Affiliates developed it's proprietary system of janitorial performance measurement after years of research and testing. Randomly selected rooms are inspected to determine the cleanliness of every item in them.

We invest extensive time to train and test our inspectors before they are permitted to conduct independent measurements of contractor janitorial performance. Inspectors are trained and monitored on a regular basis to ensure accuracy as well as increase their knowledge base, enabling them to bring more value to clients and contractors.

DATA ANALYSIS

Analyzing the data from the inspection is the next step of the performance improvement process. Inspectors use PalmTop computers to gather item information, which is sent via modem to our corporate headquarters. Using our custom software, we turn that data into useful performance information.

The goal of this analysis is to answer two key questions:

Is our client getting the performance they are paying for?

How can the contractor improve their operations and processes?

INFORMATION SHARING AND REPORTING

Once the inspection data has been analyzed, it is presented to both the client and contractor in the form of a performance report. In narratives and graphs, cleanliness and customer satisfaction results are shown.

Beyond the general facts and conclusions the report provides, detailed backup reports allow both the client and contractor to conduct more detailed investigation into areas of concern or interest.

OPERATIONS AND PROCESS IMPROVEMENT

Following the delivery of the report, Elliott account managers meet with client and contractor representatives to review the information and develop process improvement plans.

The Elliott account manager facilitates each meeting, providing coaching and training to contractor staff to develop their skills in total quality management (TQM) and process improvement. We also ensure accountability and follow-up for team commitments and action plans. Our "best practice" experience allows us to fast-track the continuous improvement of contractor operations and processes.

Key questions answered by PERFORMANCE IMPROVEMENT SERVICES

Am I getting the cleanliness I'm paying for?

Are my customers happy with the janitorial services they are receiving? What are their biggest complaints?

How can my contractor improve their operations and processes?

How can I expect my contractor to perform in the areas of cleanliness and customer satisfaction in the future?

Which janitorial staff and supervisors are exceeding expectations, meeting expectations, or failing to meet minimum standards for performance?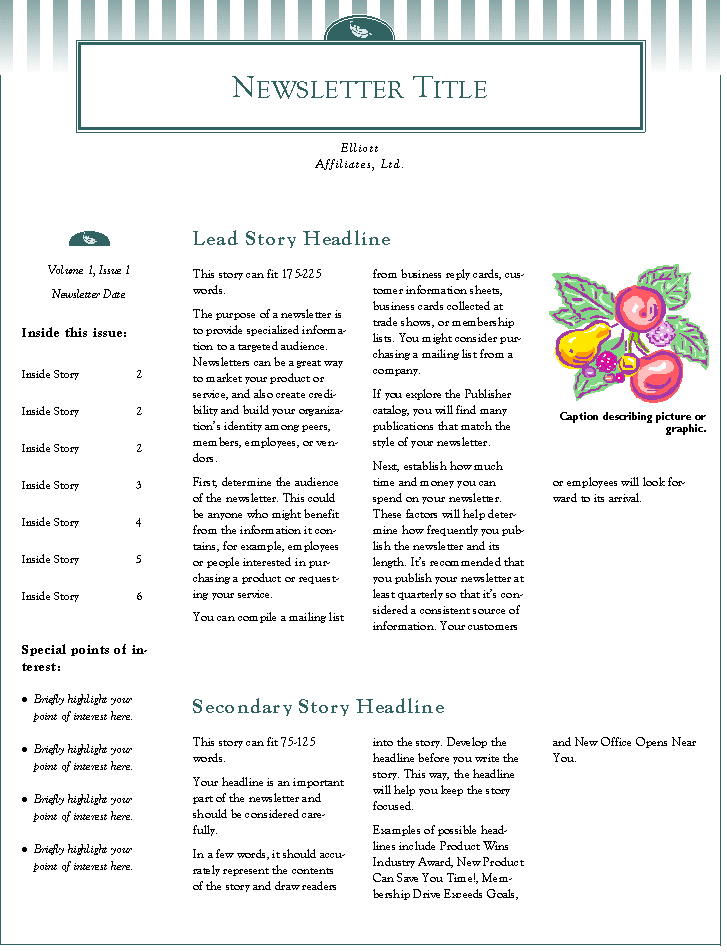 | | | | | |
| --- | --- | --- | --- | --- |
| Date | Results | Improvements | Complaints | # of Interviews |
| 2/1/01 | 85.2% | 3 | 1 | 22 |
| 1/11/01 | 83.6% | 2 | 6 | 25 |
| 12/2/00 | 82.2% | 3 | 4 | 21 |